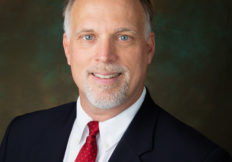 Tom specializes in commercial development and retail growth consulting. He holds a BS in Construction Management from Louisiana State University where he graduated in 1985. His early career includes several years in commercial property management, maintenance and site development including over a decade as an owner's representative building new and renovating bank branches for First Commerce Corporation and Whitney Bank in the gulf coast area. He spent a decade with McDonald's Corporation acquiring sites for new store growth in the Mid-South (Memphis-Little Rock) and Midwest (St. Louis-Kansas City) regions. He also spent 2 years in McDonald's worldwide headquarters in Oakbrook, IL as their real estate training manager. He returned home to Louisiana in 2015 where he was the Development Lead for a local developer working on build-to-suit developments for Dollar General and other national retailers in the Mid-South, West Virginia & Maryland. His expertise is in deal making and maximizing site potential.
tmaraist@talbot-realty.com
225-200-4180
Joe Mistich is Vice President of Real Estate Holdings and Special Projects at Manti Resources. In addition, he manages Manti Resources family company M Cubed Properties LLC.
His extensive experience and ability to relate to people and their needs drives him as he heads up major projects and initiatives with success and fidelity.